Tactical fitness and strength training for law enforcement and first responders In this Texas Law Talk Radio podcast episode, we are focused on law enforcement and first responders who can benefit from tactical fitness and strength training. Join Texas Law Talk Radio host, Nick Augustine, with personal fitness trainer, Jay Dial from Body Force Fit, and law enforcement tactics instructor Robbie Allmon from P2 Concepts.
With increased attention on law enforcement officers and first responders, leaders in law enforcement can support a culture of good health, strength, and fitness so officers are more effective in their line of duty.
Tactical fitness and strength training for law enforcement and first responders
Fitness and strength training required by law enforcement departments
Identifying the real and daily demands on police and first responders
Age, wear, and tear are reasons to keep the body and muscles moving
Tactical training boot camps support fitness and efficiency on the job
Situational awareness, being able to protect yourself and lift properly
Tactical fitness training incorporates boxing and interval training
About our program: Texas Law Talk Radio is an internet podcast interview series featuring guests involved in creating, enforcing, and litigating the laws of the State of Texas.
Texas Law Talk Radio is produced and sponsored by Lone Star Content Marketing, providing law firm advertising, public relations, and marketing services to Texas law firms and related organizations. To learn more please visit www.LoneStarContentMarketing.com or dial (940) 498-2863.
About today's guests: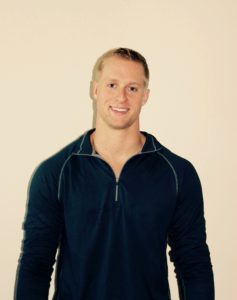 My name is Jason Dial, everyone calls me Jay for short. I want to help you attain the body and lifestyle you want. Personal training has been a goal of mine after I returned from the military. I got into fitness at a very young age, always playing sports whether it was baseball, soccer, track, football, and MMA. After high school, I received a scholarship to play football at Southwestern College in Kansas. I spent two seasons playing football but I decided to serve by joining the military. I had to train in a totally different way that was completely different from anything that I have ever trained for. After leaving the military, I needed to find a way to relieve stress. Physical fitness was the best option to rid stress and stay healthy. This lifestyle led me to develop Body Force Fit, a business dedicated to meeting people where they are and help clients achieve their best fitness level.
My goal as a fitness professional is to change your life. I am passionate about helping others get fit and achieve their goals. The great thing about personal training is that I get to see the changes and the positive impact on my clients' lives. Nothing is more rewarding than seeing my clients work hard, give great effort, and get the results they want.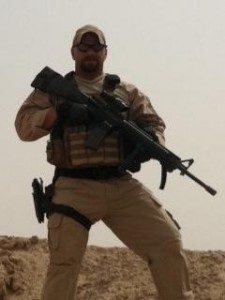 Robbie Allmon is a professional consultant and instructor providing training principles to those interested in developing firearms, personal protection, and tactical operations to name a few. These principles focus on obtaining the maximum outcome by creating consistency through proper training and understanding how the body functions under real-world high-stress situations thus developing a controlled combative mindset.
Rob's professional experience consists of serving honorably in the United States Marine Corps, where he was instilled with strict Corps values; Honor, Courage, and Commitment. These values are still the foundation of his personal and professional character. In addition to his military career, Rob has served over 12 years as a Law Enforcement Officer and maintains an Advanced Peace Officer's License in the State of Texas. While in Law Enforcement, Rob served as the Team Leader of the Special Weapons and Tactics (SWAT) unit, a member of a Special Operations and Response Team (SORT), Firearms Instructor, TCOLE Instructor, and Field Training Officer (FTO) among many others.
Rob left Law Enforcement full time to pursue other ventures where he worked stateside as well as overseas as a Security Specialist Contractor. While in this capacity he held many assignments ranging from Executive Protection to becoming the Team Lead of a Special Response Team in Afghanistan. In addition to Rob's specialized training, he has trained many personnel including Military, Law Enforcement, Private Security, and Private Citizens.