Joe Zaid is a Personal Injury Attorney for Texas Accident Victims, Office in Pasadena, Texas
Joe Zaid, Personal Injury Attorney Talks About Frequently Asked Questions About Texas Injury Law
Attorney Joe Zaid leads, talking about helping people hit and injured by windswept umbrellas at Starbucks and similar outdoor spaces! Featured sponsor Joe Zaid shares several stories and examples of the people he helps and the challenges they face after being injured in car wrecks and much more.
Click on the media player below or Listen to Joe Zaid (Episode No. 225) on our Blog Talk Radio host channel! Bringing you great attorney podcasts since 2005, with over 90,477 all-time listens!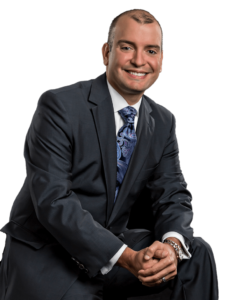 Enjoy this Texas Law Talk Radio podcast with Joe Zaid:
The case of the attack umbrella;
Injuries in Uber and other carshare rides;
Angry man (maybe overserved) at the rodeo;
Joe's most and least favorite times as an injury lawyer;
Getting people healed after bad injuries, making them better;
Why we all need uninsured and underinsured insurance coverage;
Tips on avoiding all the crazy people on the road, leaving more room
Joe I. Zaid & Associates, Personal Injury Attorneys, in Pasadena, Texas is committed to the rights of the injured both in Texas and across the nation. In this Texas Law Talk Radio podcast, principal attorney Joe Zaid tells us what to do in a car accident and how basic personal injury cases work. Houston has thousands of new drivers every year and driving is downright scary. We never know when our luck will run out and we are in a bad car or truck wreck and need an injury lawyer!
Do you know what to do the moment an accident happens? Who should you talk to? What if someone drives off? What if one of the drivers is under the influence?
There are so many questions! Get answers!
The First Thing to Do in a Car or Truck Wreck
Who Should We Talk to During and After an Accident
Don't Most Cases Settle Out of Court, How Long Does It Take?
Medical and Physical Therapy Treatment, Helping You Heal
Don't Wait, Put Him in Your Phone: Joe Zaid Personal Injury Attorney 281-990-5200
This Texas Law Talk Radio podcast is sponsored by Joe I. Zaid & Associates, Personal Injury Attorneys in Pasadena, Texas
Production and host, Nick Augustine, J.D. at Lone Star Content Marketing for Texas Law Firm & Attorney Marketing