Texas Law Firm Video Marketing and Advertising to Get More Clients
Texas Law Firm Video Marketing and Advertising Production by Lone Star Content Marketing
Well-produced law firm video marketing makes you and your law firm look good. People notice the quality of your office, the car you drive, and the suit you wear to court. They also notice your website and expect a successful firm to have well-done attorney videos.
Believe it or not, many people are intimidated by lawyers and are may not be the best mood if they are searching for a lawyer. If your video makes the person feel comfortable, they are more likely to contact you. People like to do business with others they know, like, trust.
A friendly, calming video assuring someone how you and your law firm can help them is exactly what helps people searching online for an attorney.
At Lone Star Content Marketing, we produce high-quality videos for marketing and advertising lawyers on websites, in social media and online advertising campaigns. The team of videographers we use is highly talented and sophisticated with the editing and creative process.
Attorney Marketing Videos Improve Your Social Media Marketing and Cause More Website Visitors to Contact Your Law Firm. Call Nick Augustine, J.D. at Lone Star Content Marketing at (940) 498-2863.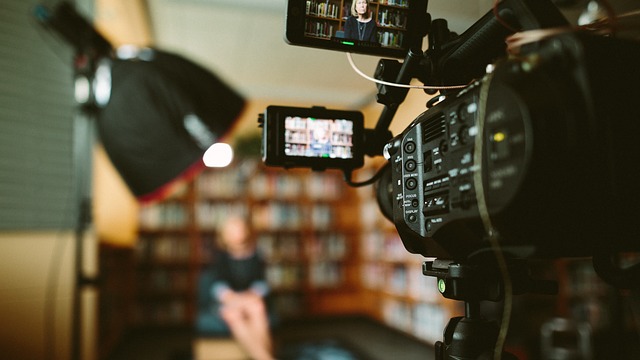 Law Firm Video Marketing For SEO
Texas law firm SEO explained: Search engines robots love law firm video marketing because they know how much people like watching videos online and especially in their social media feeds. As soon as the video is added to your website and social media
with links back to your website the organic search engine optimization process begins. As more robots and human web traffic view your videos, your SEO scores raise.
People are more likely to interact with a video, giving it a like, comment or share, for example. The time they spend watching the video on a website or social media also affect SEO. This activity tells the search engine robots and SEO system that your videos are relevant and popular. This social proof tells the SEO robots they should rank the website higher because of the evidence of your authority and knowledge.
The Search Engine Journal, a highly respected authority on point discusses law firm video marketing and similar content marketing elements in this article: Law Firm SEO: 5 Things You Can Do to Start Seeing Traffic & Results.
Cost-effective Video Marketing Tips for Lawyers
When working with a law firm video marketing crew, make the most of everyone's time and resources. Be prepared enough footage so the editor can create high-quality videos that people will enjoy watching. Potential clients are more likely to respond to well-produced videos with action shots, voice-overs, and image effects. In the editing process, multiple videos can mix and match information about different practice areas and examples of what type of law you practice.
Gaining More Exposure on Social Media with Quality Law Firm Video
Your videos should be on Facebook, LinkedIn, Instagram and YouTube. When you pay the advertising fee or boost your post, whatever they call it, your video is going to be seen by new people as well as the people you already know in your social media networks.
When someone makes a lawyer referral, they want to show them something that looks good. It is helpful knowing you are recommending a lawyer who has a great video on their website.
People who know they are going to find a lawyer to increase child support, get their will and estate planning updated, or do something for their business, might be putting off looking for an attorney. But when they come across someone on their social media, talking to them in a video they may decide to click around for the phone number and make the call.
Law Firm Video Marketing Should Be Part of Your Marketing and Advertising Budget
Running a law firm is expensive. From rent to payroll and vendors, overhead adds up. It can be a challenge knowing what to spend where. Marketing experts suggest law firm budgets be near three percent of gross revenues, half of which should be dedicated to digital marketing and online advertising.
See more about law firm marketing budgets in this Above the Law article, Get Real with Law Firm Marketing – 5 Observations.
When you set your law firm marketing budget, you can spend money on all kinds of services and options. The great thing about law firm videos is you have them forever. Lawyers who spend money on content marketing are investing in a library of searchable webpages, blogs, podcasts, and videos.
Just as you update our cell phones, computers and update your website, you should update your law firm videos to make sure they are produced with the latest technology and equipment, so you look good and up to date.
How We Produce Attorney Marketing Videos at Lone Star Content Marketing