The Honorable Brent Hill: An Inside Look at the Transition from Lawyer to Judge of the 367th District Court
Denton County Judge of the 367th District Court, Brent Hill, Shares His Inside Experiences Transitioning From a Denton County Lawyer to a District Court Judge
Judge Brent Hill recalls his focus on what kind of lawyer he always strived to be. He talks about learning to be a judge and conduct himself how he had expected a judge to proceed when practicing law on the other side of the bench. It is not easy, he explains, as he recalls so many situations where a legal professional has the opportunity to help make people's lives better and get them through their legal process with the hopes they succeed on the other end of their experience.
Click on the media player below or Listen to Brent Hill's (Episode No. 226) on our Blog Talk Radio host channel! Bringing you great attorney podcasts since 2005, with over 90,515 all-time listens!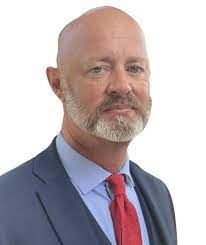 An Inside Look at the Transition from Lawyer to District Court Judge:
What motivations led you to run for district court judge?
What are some challenges closing a law practice before taking your seat on the bench?
What ethical considerations do you wish people knew about judges and their duties?
Evaluating personal growth and the journey from being a lawyer to becoming a judge, assuming an entirely new set of responsibilities and perspectives.
Attorneys Interested in Running for Judge: Listen to Judge Brent Hill Talk About Why He Ran and How He Balanced Running and Closing a Law Firm and Transitioning to His Role as Judge of the 376th District Court.
Service to the community is an essential motivator for Judge Brent Hill. In the podcast, he talks about always wanting to do something that impacts the community and improves people's lives. He talks about his background that did not precisely point to running for judge one day, and that the power to do good things in law is something some people have in their nature.
Talking about the new judges' school and the ethical rules for judges, many people do not understand how careful attorneys and judges must be to position themselves as neutral magistrates. Campaigns for judicial positions are unique, and Judge Brent Hill talks more about social media and issues that judicial candidates and judges must remain aware of.
Helping people and doing it for the right reason as a district court judge is a significant responsibility. There are opportunities to punish or treat people with addiction, and understanding the battles people experience is essential to a judge with the tools of justice to help rehabilitate people and give them a chance to turn their lives around.
Judge Brent Hill talks about drug courts, CPS, matters, difficult attorneys, and some common pitfalls of being a judge and navigating all the professionals and systems involved in the cases before you. It can be lonely, and you don't see as many of your friends when you wear the robe, he explains, as he talks about transitioning from busy lawyer in private practice to public servant behind the bench.
This Texas Law Talk Radio Podcast is Paid Political Advertising for the Brent Hill Campaign Treasurer, Bonny G. Haynes, 2800 Shoreline Drive, Ste., 280, Denton, Texas 76210
Production and host: Nick Augustine, J.D. at Lone Star Content Marketing for Texas Law Firm and Attorney Marketing