HOA Hassles to Home Sweet Home, Legal Solutions in Texas; An Interview with Attorney Richard Hayes
🎙️ Welcome to Texas Law Talk Radio – Your Source for Real Estate Legal Insights! 🏡
Are you curious about the intricate world of Texas real estate law? Do you want to stay informed about the latest legal developments in the Lone Star State's real estate market? Look no further! Texas Law Talk Radio is here to provide all the answers and insights you need.
Our featured sponsor, Mr. Richard Hayes, a seasoned Texas real estate attorney at Hayes, Berry, White & Vanzant, LLP in Denton, Texas, brought this program to you. This podcast delves deep into the legal nuances of the Texas real estate landscape. Whether you're a homeowner, investor, or simply fascinated by the legal aspects of property and land, we've got you covered. You can also listen to HOA Hassles to Home Sweet Home on the Texas Law Talk Radio channel on Blog Talk Radio.
About Richard Hayes and the Firm
Roles of Texas Real Estate Lawyers
Resolving HOA Conflicts
Real Estate Investment Issues
Land Disputes and Legal Matters
Click Play to Listen to the Podcast
What to Expect:
🏢 About Richard Hayes and the Firm: Get to know Attorney Richard Hayes from Hayes, Berry, White, & Vanzant, LLP, and discover the story behind his successful law firm. Learn about his background and passion for real estate law.
👨‍⚖️ Roles of Texas Real Estate Lawyers: Explore the vital roles and responsibilities of real estate lawyers in Texas, providing you with a clear understanding of how they can support you in your real estate endeavors.
🏘️ Resolving HOA Conflicts: HOA disputes can be a headache. Discover how our expert guests approach and resolve these conflicts, giving you valuable insights into managing your own situation.
💼 Real Estate Investment Issues: Investing in real estate? Learn about the legal challenges that may arise and gain practical advice from our expert interviews to make informed decisions.
🌄 Land Disputes and Legal Matters: Land disputes can be complex, but we break them down. Explore real-world cases and legal strategies for resolving land-related issues.
Why Listen to Texas Law Talk Radio?
Expert Insights: Gain valuable knowledge from experienced real estate lawyers who share their expertise and real-world experiences.
Stay Informed: Stay up-to-date with the latest Texas real estate legal developments and trends that can impact your property ownership or investments.
Practical Advice: Get practical advice and tips for real estate dealings.
Connect with Professionals: Hear from professionals who understand the intricacies of Texas real estate law and get answers to your burning questions.
Join me as I visit with Attorney Richard Hayes from Hayes, Berry, White & Vanzant, LLP, as we unravel the complexities of Texas real estate law, one episode at a time. Whether you're a seasoned real estate professional or someone new to property and land, Texas Law Talk Radio is your trusted source for legal insights you can't miss.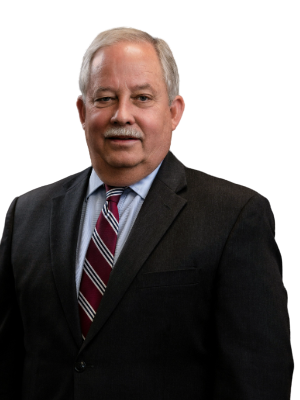 Today's Interview Questions for Denton, Texas Real Estate and HOA Attorney Richard Hayes:
Please introduce yourself and tell us about your background and experience in Texas real estate law.
What inspired you to become a real estate lawyer, and how did you establish your firm?
Could you share some typical roles and responsibilities of Texas real estate lawyers when assisting clients in various real estate transactions?
Homeowners' associations (HOAs) sometimes lead to disputes and conflicts. How do you approach resolving HOA conflicts for your clients, and what are some common issues you encounter?
Real estate investment can be lucrative but has its fair legal challenges. What are some of the most common legal issues real estate investors in Texas face, and how do you help them navigate these challenges?
Land disputes can be complex and emotionally charged. Can you share an example of a particularly challenging land dispute case you've handled and the legal strategies you employed to resolve it?
Should potential buyers, sellers, or investors know about any recent changes or updates in Texas real estate law?
For someone considering hiring a real estate lawyer in Texas, what advice or tips would you offer to help them choose the right attorney?
What are some of the most rewarding aspects of practicing real estate law in Texas, and what advice would you give aspiring lawyers interested in this field?
Can you share a success story or memorable experience from your career that highlights your positive impact on a client's real estate situation?
What emerging trends or future challenges may the Texas real estate industry and real estate lawyers face in the coming years?
What are the best ways for our listeners to connect with you or your firm if they have further questions or need legal assistance with real estate matters?
More About The Featured Sponsor Guest, Attorney Richard Hayes:
RICHARD D. HAYES earned his Bachelor of Business Administration degree from Texas Christian University (1975), his Master of Business Administration degree from Texas A&M University (1976), and his law degree from St. Mary's University School of Law (1978). He served as a briefing attorney for Adrian Spears, the Chief Judge of the United States District Court for the Western District of Texas (1978-1979).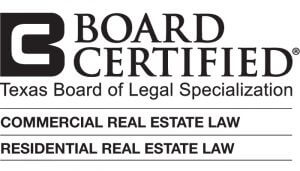 He is Board-Certified by the Texas Board of Legal Specialization in Commercial and Residential Real Estate Law (1987-present). He is licensed to practice in all Texas Courts; the United States District Courts for the Northern, Eastern, Southern, and Western Districts of Texas; the Courts of Appeal for the 5th and 11th Circuits; and the Supreme Court of the United States of America. Member: Denton County Bar Association (President 1994-1995), the State Bar of Texas (Litigation and Real Property Sections).

He serves as a member of the Texas House of Representatives, serving on the International Relations & Economic Development Committee and the Urban Affairs Committee. He is a member of the Freedom Caucus, the House Energy and Climate Caucus, and the Texas Conservative Coalition. He was elected and serves on the prestigious Texas House Republican Caucus Policy Committee, which reviews all bills that come to the House floor and recommends whether to support or oppose. He also serves on the Caucus Bylaws Committee.